RESERVATION FORM
We suggest that you check the 

Availability Calendar 

page prior

to completing the

Reservation Form 

below




to determine if the dates you want to reserve are available.


Before completing the

Reservation Form

below

please review our policies listed below

,
and this link: North Carolina Vacation Rental Agreement.
The only form that you need to complete is the 

Reservation Form 

below

which contains
much of the information required on the North Carolina Vacation Rental Agreement.

RENTAL POLICIES
1. Must be 21 or older to rent Wilderness Lodge. Person/s named on the Reservation Form are responsible for any damage, or loss to the property. This includes damage or loss caused by their invited, or uninvited guests.
2. 50% of the total rental amount is due at the time of the reservation; balance is due 14 days before arrival date. Reservations made less than 14 days from arrival date require payment in full. Payment is expected within 48 hours of the invoice being received by the customer (unless other arrangements have been discussed). Payments are invoiced to customer through PayPal. All charges incur a N.C. sales tax charge of 6.75%.
3.  We charge a $90 cleaning fee for the house, and $40 for apartment if rented that we will not waive. Vacation rentals that do not charge a cleaning fee are often managed and cleaned by the owners. Wilderness Lodge has a staff of cleaning personnel that will clean the home to the same standard each time they clean, and drain/clean/fill the hot tub which takes a couple of hours. 
CLEANING FEE WHEN APARTMENT ONLY IS RENTED IS $40.  CLEANING FEE FOR APARTMENT BATHROOM ONLY when used in addition to house rental is $15.
4.  If you must cancel your reservation we offer the option of re-booking for a stay of equivalent duration, or a refund of monies paid.  If the cancellation and request for refund option is less than 14 days from your arrival date, a $50 cancellation fee will be deducted from any refund issued.  We do not refund money for early check-out, late check-ins, or "no-shows".  
In severe weather we may cancel a reservation at our discretion if we feel there is a threat to your safety. Any money paid will be refunded without a fee, or you may re-schedule for a future date.
5.  We have a 2 night minimum stay requirement year round, including holidays. We offer year round, and seasonal discounts (restrictions may apply).
6.  Check-in time is 4pm, and check-out time is 11am.  Early check-ins or late check-outs can be requested, however, NO early check-ins or late check-outs on days we have other guests checking in or out–  NO EXCEPTIONS.  DO NOT EXPECT THE HOT TUB TO BE HOT WHEN YOU CHECK IN THE SAME DAY THAT OTHER GUESTS CHECKS OUT. DUE TO THE TEMPERATURE OF THE WELL WATER BEING USED TO FILL THE TUB AND THE HEATER'S FUNCTION IT WON'T BE HOT UNTIL THE NEXT DAY. 
7.  We accept pets; dogs, and an occasional cat have been at this home.  Please crate pets if possible when you are away from the home; provide your own crate.
8.  Wilderness Lodge is a NO SMOKING home. You may smoke outside at the campfire ring.
9.  No hunting, shooting, taget practice, or ATV's are allowed on the property.
10. No one under 15 years of age is permitted in the hot tub.  Rules for use of the hot tub are in an information binder located in the house.  You are using the hot tub at your own risk!
11.  Adults are responsible for the safety of children at the home, apartment (if applicable) and surrounding property. The home and apartment are NOT childproofed.   The mountains are home to wild animals such as deer, bears, etc. PLEASE DO NOT leave food out for them, or attempt to feed them if you encounter them.
12.  In the event of a complaint requiring a response by law enforcement you could be asked to vacate the premises. No refunds will be issued if guests are asked to leave the property for violations of law, or creating a disturbance. Please do not trespass on properties located at the bottom of the driveway. We have 200 acres above the Wilderness Lodge house for you to explore. 
13.  In the event of a failure/outage of electric, phone, satellite, internet, major appliance  we will contact the appropriate service provider/repair person when we are made aware of an interruption in service/malfunction. Bad weather can sometimes cause interruptions in utility service, and this is beyond our control. Please do not wait until you have returned home to inform us that you experienced an inoperable appliance, etc.
14.  Wilderness Lodge, and it's property manager are not responsible for injury, or death to our guests, and their invited or uninvited guests. Guests should dress appropriately, wear proper shoes when wandering in the mountains. If hiking on the property guests should have appropriate equipment i.e. flashlight, cell phone, hiking sticks, etc., and appropriate clothing.
15. Verizon, and U.S. Cellular are the best cell phone providers in this area, we cannot however guarantee service with them or other carriers. We do have a landline, and offer FREE long distance calling. We also have Wi-Fi (DSL).
16.  Personal belongings left at Wilderness Lodge are considered abandoned property after 30 days. Please contact us if you realize that you left any items. The most common item left by guests is plugs/adapters for phones/electronic devices. Please check before you leave the house to be sure that you have all of your belongings.
17.  The Wilderness Lodge driveway is 1/2 mile long, gravel, and rough/rocky in a few spots at the beginning (driveway is shared up to the metal gate which is the beginning of the Wilderness Lodge property. The driveway smooths out a short distance after the gate).  You must use your judgment with a low riding vehicle or sports car, we do NOT recommend them.  4 wheel drive shouldn't be necessary, except in winter weather.  See DIRECTIONS & MAP page FOR PHOTOS OF THE DRIVEWAY. Wilderness Lodge, and it's property manager are not responsible for damage to your vehicle.  Motorcycles cannot access the property.
18. Wilderness Lodge and it's property manager are not responsible for loss, or damage of your property.  Although this is a low crime area we suggest that you lock the home, and your vehicle to secure your belongings, and for your safety.
19. You may request a written quote, this is also recommended if discounts apply (military, law enforcement, firefighters).  All payments received through PayPal are transferred to the property owner's account at TD Bank, Waynesville, North Carolina.
20. Last but not least… we have no control over the elements of Mother Nature for example, how much water flows in the stream, how colorful leaves are in fall.  We hope you are able to enjoy these natural features of the mountains but if weather interferes there is nothing we can do to change that.
PLEASE COMPLETE THE FORM BELOW TO MAKE A RESERVATION
Mandatory fields are required to be completed for the form to transmit successfully.
If you complete the form on an I-Pad or phone it will NOT transmit.
Please use a lap top or desk top computer; if not available we will accept the information contained below in an e-mail.
After we receive the completed Reservation Form we will send you an
invoice through PayPal for the required payment.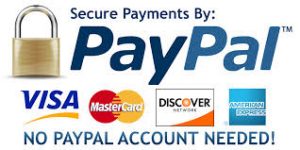 Music/sound effects:
Nature Sounds- Easy Listening Music