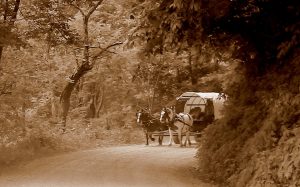 People have traveled from near and far to Wilderness Lodge!
When you're searching for a vacation rental what's a better way to evaluate a property than by reading what other guests have to say about their experiences!
Wilderness Lodge has many guests that have come here multiple times, some often during the same year.  We appreciate customer loyalty, we discount the nightly rate to the off-season rate for them.

These are just a few of many comments from our guest books at Wilderness Lodge.
 "The group of friends from Clemson is back (stayed 01/06/17, too).  Once again we have loved staying here in this beautiful cabin.
This is the second year in a row we have come and stayed here. It has been a great way to stay in touch as we all graduate. We hope to continue the tradition in the coming years. "
Cole
"Thank you again for another beautiful Christmas at WL.
We look forward to this trip all year long and can't wait to get back.
We hiked up the mountain 3 times this trip!  The dogs loved every minute! Happy Holidays.
See you soon!"
Craig & Gia
"We loved our romantic weekend. We felt tucked away in the Wilderness Lodge.
P.S. The hot tub is awesome."
Jeffrey & Melody
"We had a great time once again.  It is a great place to get away and relax.  The only negative about it is when you have to leave.
We do hope to return in the future.  It's just my wife and I, and we try to treat it the way we would our own place."
Jerry

"Great family trip.  This was our 3rd visit here in a year, and always have a relaxing time."
Brandy
"What a fantastic 7 days/7 nights!  I don't know where to begin...we started with a hike to the top of the mountain behind the garage along the fence line.  The girls got half way up and the boys went to the top.  We also found the "bear cave" up the trail. Followed the trail all the way to the end.  We scared up a roughed grouse but saw no deer or bear or turkey the whole trip.  Heard some owls, and enjoyed the diamond filled sky at night from the hot the.  The well stocked kitchen made Thanksgiving meal preparation a breeze.  The kids spent a lot of time at the stream with our dog Gracie.  She had the best time ever!  Our mini-van handled the road up pretty well.  Although a 4-wheel truck is probably advisable in any wet weather.  We took several road trips throughout the week, Chimney Rock, Hot Springs, and Pigeon Forge with lots of time for site-seeing on the way.  Thank you for a wonderful stay.  This place is truly special and would love to return in the future.
Jeff, Andria, Tripp, Toni and Gracie

"We really enjoyed our stay.  We relaxed at the cabin, played cards, put together puzzles, took a walk around the property, etc. 
On Saturday we went to Asheville to visit the Biltmore Estate. We loved it and stayed there all day.
We came back to the cabin to enjoy our last night here and enjoyed ourselves even more!  
Robbie, James, Carlos, Everett, & Caleb
"Love, love, love it!
 

We had an amazing time and couldn't ask for more.  Being so secluded and surrounded by the breath taking wilderness really made this our own vacation.  The dogs loved exploring the open land and trails.  The fire pit and hot tub were a favorite gathering spot.  
We explored the cute town of Hot Springs and ventured into the spa.
Our favorite things was horseback riding through the mountains with

Sandy Bottoms Trail

rides.  
Thank you for sharing this awesome cabin with us. 
We will never forget the experience and memories."
Michelle, Edwin, Riley, Athena * Ben, Angel & Brody
"Absolutely beautiful cabin, grounds.

 

We had everything we needed and more.

 

The dog loved the trails on the property.

We hiked most every day: Lovers Leap,

Max Patch

, Laurel Creek and Graveyard Fields on the Blue Ridge.  What a waterfall! We met so many nice people including a fellow firefighter at Trust store. We had to take our dog for an ice cream after making him walk 6.6 miles!  We used the hot tub and fire pit every night but didn't touch the A/C once!  How perfect

.

 

We are not looking forward to going back to hot Florida.

 Would love to stay here forever!


Thanks for everything, we would love to come back!  
Owls hoot at night and the bear cave is cool!"
 "
What a perfect place for my bachelorette party
.
Relaxing out in the woods with all my friends was perfect.  Thanks.
"
"I can't find the words to explain how wonderful this trip has been,
and it is mainly due the this wonderful home.
Thank you for allowing us to enjoy this place and all it has to offer."
"My boyfriend and I stayed at Wilderness Lodge in the middle of July.  We could not have enjoyed it more.
We are both in the army and I had recently returned from Afghanistan

, so we were ready to spend a weekend away.


It was the perfect getaway to really take the time to relax and just enjoy the quiet.
The grounds are incredible and made for great walks with our pug.  The house was exceptionally clean and had everything we needed to make great dinners and sit out by the fire.  I am not sure where the next move takes us but we hope to return to Wilderness Lodge as soon as possible".
Liz

"
As soon as we got here, we knew we should have reserved the cabin for a longer stay! 
It was exactly what we wanted and needed to settle into a peaceful rhythm of just being together.  Thank you for such a chance.  The cabin was all we hoped for and more.  Bless you for this haven."