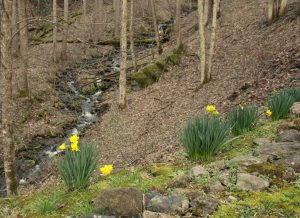 Daffodils & creek at Wilderness Lodge 

The Wilderness Lodge availability calendar is updated as reservations are booked.
Prior to completing the RESERVATION FORM you should check this calendar to determine if the dates you want to rent are available.
A reservation is considered booked when a payment is received.
Once we receive your completed Reservation Form we will send you an invoice from PayPal for the payment due.
     Reservations booked less than 14 days from arrival date require payment in full.
Calendar Key: 
Green dates are available all day.
Lighter green indicates it's available for checking in after 4pm.
Red dates are rented all day.
Pink indicates that it is available for checking out by 11am then booked after 4pm.
Yellow dates will only show when there is a pending reservation. No other reservation will be accepted until the first guest pays or declines. Check back soon to see if a reservation was made!
Availability calendar
Check out by 11am then booked